Our headmistress introduces herself to the exchange students and welcomes them at school.
Today we learn how to craft our own folders.
It's not as easy as it looks!
As you can see they will be very colorful!
Even the teachers participate.
We will have to finish them on Friday!
Our guests have arrived in Hamburg!
Our guests from Maribor arrived on Sunday afternoon. After the check-in at the hostel and a little break we did a sightseeing-tour around Hamburg's young and hip parts before we had dinner together in a restaurant.
This picture was taken in the old tunnel underneath the Elbe.
Can you imagine that cars are still using this tunnel today?
After dinner everyone was full and tired!
After a long and eventful journey we finally arrived in Hamburg early on Sunday morning. We had an amazing week in Maribor - thank you to our Slovenian friends for everything!
By the way, this is what the Nightjet looks like inside - veeeery comfortable!
Friday - Our Last Day in Maribor
Today was a great last day! We had lunch together in a lovely, small burger restaurant. After that, we did a little rally-challenge before topping the day off with a homemade pasta dinner at school!
For the challenge the students had to find certain places in Maribor with little picture clues. Every clue was given a score, since some were easier and some harder to find. This is one example.
This is another one. This sculpture honors and remembers the holocaust victims.
This one is very common in the area, it signals wind!
Naturally, on global climate strike day we saw a demonstration in Maribor, too!
The students had to take selfies in front of every clue to prove they found it.
This famous bridge was a clue, too.
The last clue was at the top of the stairs - a 454 steps masterpiece right behind the school buildings.
With conditions of 24 °C this was clearly the hardest part of the challenge!
Not everyone was able to fake a smile at the top ;)
Some had to be carried down on the way back ;)
In the meantime, the teachers prepared dinner: Yaka made pasta for all of us!
And it tasted sooooo good!
... and to some completely unknown and highly overrated "musicians".
Thursday - Hiking up Pohorje
Today, we skipped school to hike up Maribor's famous mountain: Pohorje.
Skip right to see how that went!
Well, who isn't happy to have their picture taken early in the morning?
"Die 3 von der Bushaltestelle"
After taking the gondola up the first bit, we walked up to the top.
Happy to be here - finally!
(Notice everyone else resting in the background)
This is us taking a break - bird perspective.
For the last part down we took the jet - and it was amazing.
Luckily everyone survived.
He doesn't know what's to come - hence the smile.
After the last of us emerged from the jet, we had lunch at the bottom of Pohorje.
The afternoon was free - some were still happy to be photographed!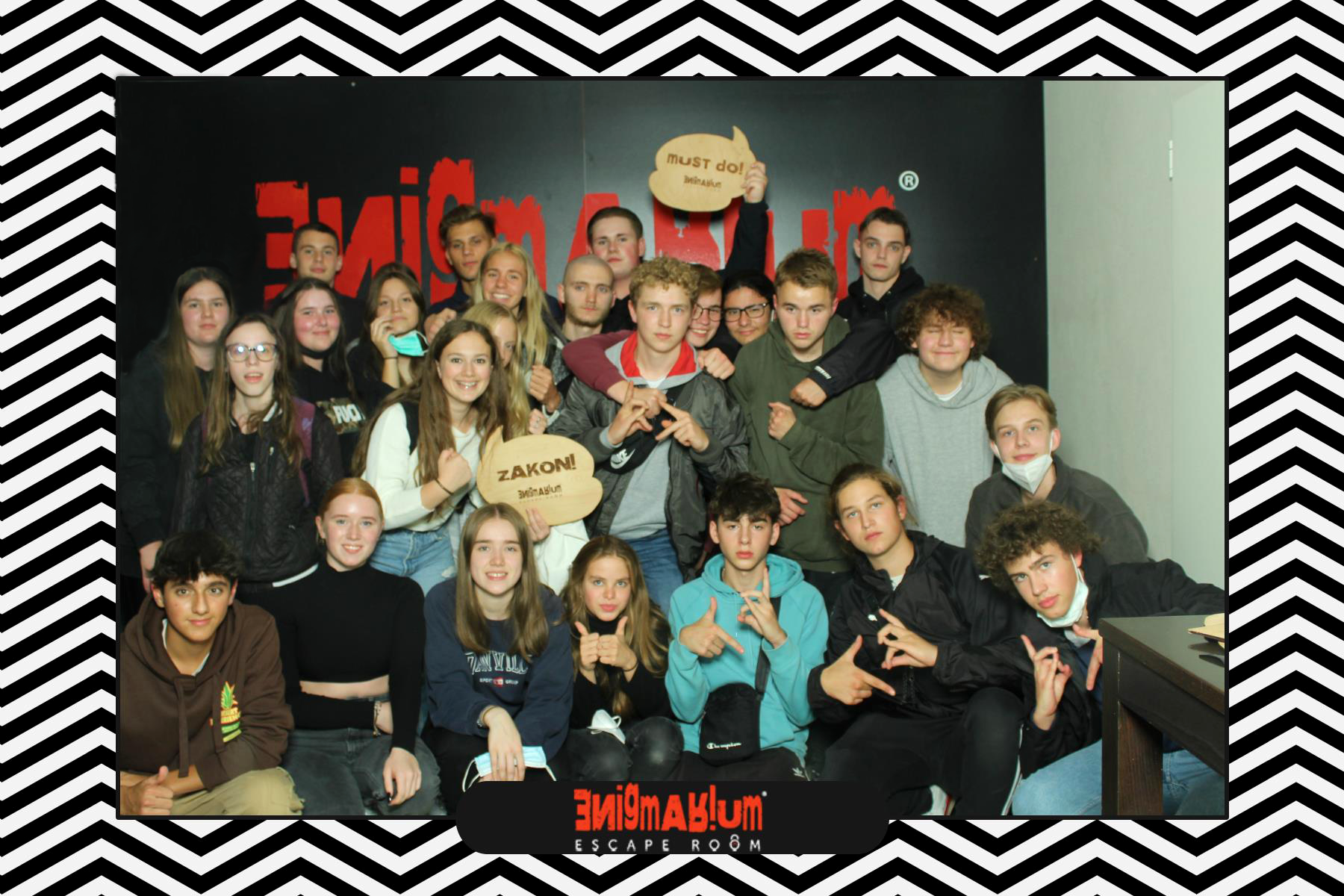 W - as in Wednesday, Wine or boWling
Today we had the chance to harvest some wine and find out about water quality. In the afternoon we went bowling - what a fun day!
In the morning, we testes different water samples for pH-value, nitrogen, phosphate and other substances.
As it turns out, rain water is very soft!
We worked together with the Slovenian students - what a pleasure!
Hmmm, what does that mean?
Not sure whether this sample is drinkable... probably not.
Everyone is still motivated!
Taking off the leather jacket for once!
Highly concentrated grape cutting.
... or "flirting" with the camera?!
.. yeah, that's how it's done!
That needs to be documented...
This is pride in one picture, clearly.
Now let's test the quality of our harvest!
The grapes (or berries) are being separated from their stems with this machine.
Ouuhhh, what a great picture!
In the afternoon we went bowling (in the dark?!).
Not easy to catch them in action!
Soils & Irrigation
Today, on Tuesday, we experimented with different kinds of soil and tested their ability to absorb and store water. Each group first had to find out what kind of soil they were working with: how does it look? How does it feel when you add a little water? How does it behave when mixed with a lot of water? We then were able to tell the difference between sand, clay, silt and loam. We learned a lot!
Here you can see us observing the soil in combination with water.
If you can roll the soil up like a ball, then into a thin sausage and then even bend it - there's a lot of clay in it!
Looks like a lot of clay here - and like some people still enjoy to play with mud?
Monday - First Day at School
Today was our first day at Biotehniška šola Maribor. We got a tour around the school grounds and did a grape tasting - exquisite!
Here we are with the bees. Eating grapes part one.
In the background you can see the bee hives, in the foreground you can see their food - herbs!
Since the Biotehniška šola Maribor also teaches students how to be a veterinarian, they naturally have a lot of animals. Here is a snake appreciating a leather jacket.
... and Merlin. Maybe that's because he's Slytherin.
Merle builds a solid friendship with Oscar - the bearded dragon.
Oscar also looks happy in Amelie's hands!
The tortoise rather wants to stay inside.
Oscar moved on to Ben. One of them is happy about it ;)
Merle and Mia are taking the grape tasting very seriously.
Pascal is happy about the free food?!
Thank you, Andrej, for teaching us everything about the school's grapes!
In the afternoon we went to the Enigma Escape Rooms.
Some Slovenian students joined in for the fun. Team-building worked - the first numbers were exchanged ;)
Today we took the bus to Camp Menina and Krajinski Park.
Some people take the phrase "the cool kids always sit at the back of the bus" quite seriously ;)
On our way we stopped to check out this amazing sight: supposedly a needle is responsible for this big crack!
Climbing is possible, but might not be allowed?!
Check out the waterfall!!!
Posing is also a great quality of ours.
At Camp Menina we climbed, SUPed and, well, swam!
Proving our point with the selfies again ;)
Let's check out the city!
After arriving in the early afternoon, we got to check out Maribor. Thank's Jaka for being our guide!
Look at us - pretty cool, no?
We discovered Maribor's new fountain. Some might have got a little wet..
Enjoying the view across town - the sun is on our side today!
The girls are taking a little break.
Notice the handbags - it's a thing...
The sunglasses were a wise choice, guys!
We can go back to Maribor - finally!
September 2021 is here and we are ready! On Friday evening, the 17th of September, we finally got to start our trip to Maribor. We took the Nightjet from Hamburg to Wien (little sleep, lots of fun) and after only 4 more trains arrived safely in Maribor. It's great to be back!
Naturally, we brought healthy snacks.
Here you can see some tired faces in Vienna.
After Corona is before Corona...
2020 was a year full of challenges. After having to cancel our trip in March 2020, we soon had to realize that no trips would be possible in 2020. Luckily, we were granted an extension - so September 2021 is our new set goal!
Our solar power plant was installed - finally!
After months of waiting, planning and discussing we were finally able to install our power plant. We did not get the allowance to install the power plant on the roof of our building, this was definitely a nerve-wracking process. However, in the end we managed to agree on another spot to put it: you are now welcome to take a look at the solar power plant at the side of our building! This naturally means that we have no use for the concrete feet we build but at least the power plant is now installed and working. You can even check its performance with your phone when you stand in front of it! Yeah!
Now it's time for a celebration!
Our Project will be extended!
We're happy to announce that our project will be extended due to missing half a year because of Corona.
The extension is for 6 months, so we will be able to conduct all of our 4 trips within that time.
We are working on a new schedule but we can already say that our trip to Maribor will take place in March 2021 - yeay!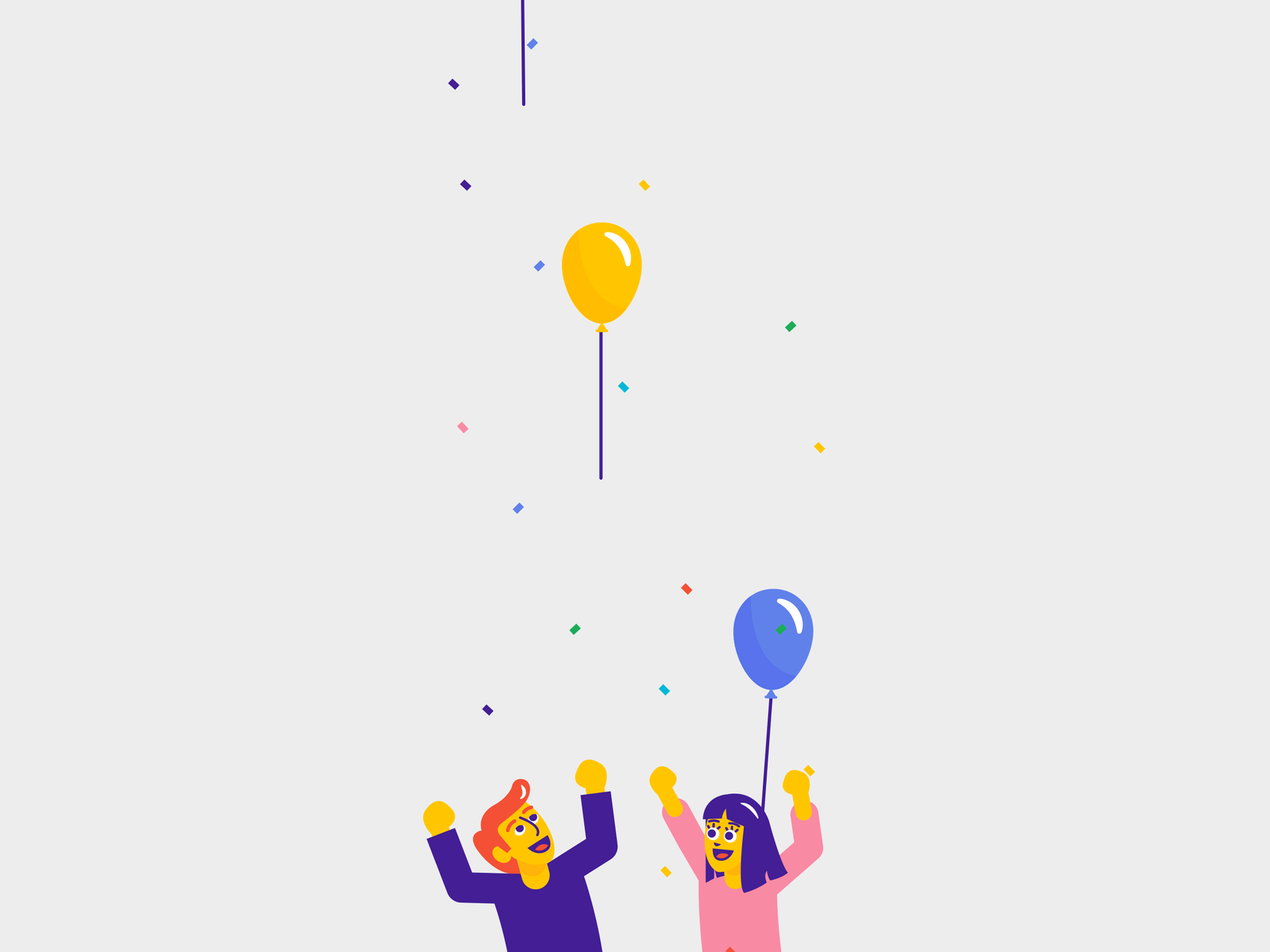 First authorities in Hamburg, then authorities in Slovenia and now the Corona-Virus challenge our project. Keep calm and carry on!

For the past weeks, the STS Rissen has been struggling with authorities about the installation of our solar power plant on the roof of our school building. Everyone, who ever had to get a permission like that knows - the struggle is real. Finally, tomorrow a small delegation will visit our school and evaluate our power plant. We hope they'll finally give us the permission to install our student's great work so that we can lastly use the green energy for our school servers.

In Slovenia, the Biotehniška šola Maribor also struggled with authorities. In their case it seems to be extremely difficult to get a permission to drill a well, which we need as a source for the planned irrigation system. Everything looked very dark, we were already starting to plan other things to do during our next exchange at the end of March when suddenly - Corona hit.

Due to the Corona-Virus we will have to postpone our next exchange from end of March to the second half of 2020.
A new date has yet to be found but at least there is hope that the well be allowed by then - you have to see the positive sides these days.

We are still looking forward to everything we have planned and we will be happy to inform you about it here on this blog!
New Logo!
One of our students, Deliah, has been creative and designed this great logo for us - thank's Deliah!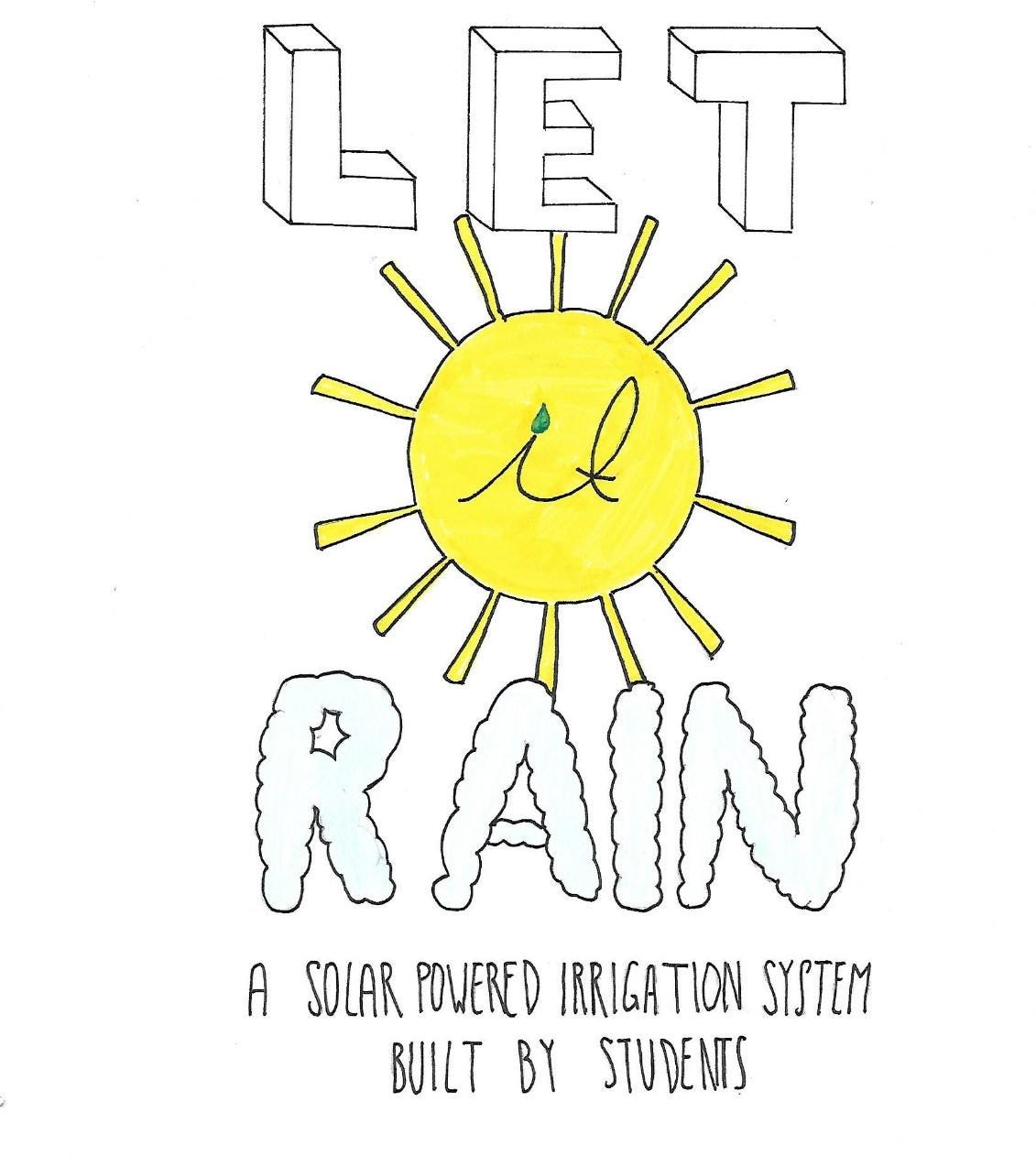 The week has gone by so fast and now it's time to say goodbye.
We had so much fun within the last days and are very sad to see our Slovenian friends leave. We wish them ah safe trip and hope to see them soon!

Here are some photos of our sad, sad goodbye!
Saying Goodbye to the parents at the train station in Rissen.
This Saturday we celebrated StS Rissen's traditional autumn market which also includes the official open house day for interested families, all students, all parents and the public.
Of course, our group has its own booth, or in this case: a corner outside on the playground - the solar power plant need space!


Here are some photos of the event!
At the autumn market at STS Rissen, which is also our open house day, we presented our new solar power plant to the public.
Therefore, we made some posters to inform the visitors about our project and about the process of building the solar power plant.
As you can see, we also gave the website's address.
Afternoon and evening activities
In the spirit of team building we also had some things planned in the afternoons and evenings. We started out by showing our guests the city. What better way would there be than a selfie rallye!
Also, we took part in the dialogue in the dark which is a parcours in the dark led by blind people. This was a truly amazing experience! You sure cannot be afraid to touch other people since you keep walking into them - a lot!
Further, we went ice-skating outside in Hamburg's beautiful park Planten und Bloomen. As it turns out, our guest are some pretty good skaters! Naturally, everyone was frozen afterwards. Let it go, let it gooooo....
Lastly, we enjoyed our last evening together with cooking together and eating our last supper. Rumor has it that there was also a goodbye-party afterwards that teachers weren't invited to - well, tanks's a lot, you guys!


Check out the photos!
This is a slideshow of our afternoon and evening program during our exchange week. We walked through the old Elbtunnel and took this great photo. Afterwards, we did a selfie rally to check out some of Hamburg's great sights!
Here are some of the rally results: Speicherstadt!
Dialogue in the dark - this was the finish line. Here we visited the dialogue in the dark, which is a parcours in complete darkness where you are being led through by blind people. This is a great way to work on team building. After this marvelous event we had dinner at an Italian restaurant.
Another afternoon/evening we went ice skating in Hamburg's wonderful park Planten und Bloomen.
It's harder than it looks!
We also met each other at our host families' homes.
On our last evening we cooked together in the school kitchen. We made wraps and tacos!
Everyone helped to clean the mess up afterwards.
What a great last evening!
How we built the first solar plant in Hamburg:
Here is a slide show that shows how we built the first solar plant step by step. Enjoy!
Here you can see the result of a week's work - our almost finished first solar plant!
First, we had to build the frame. Everything needs to be neatly measured.
Cutting through the steel was a tough job!
... and everyone had to have a go!
I'm an expert in my field but I wouldn't be where I am without those who've helped me along the way. That's why I love connecting with like-minded people and using my passion and skills to make a difference.
Where does this piece go?
We're more than a bunch of experts. We're a family of like-minded people, using our passion and our skills to make a difference.
The perfect place for this part is still being discussed.
While steel is still being cut...
We fix the parts with screws.
The scars go into holes that we drilled here.
This already looks great!
This one still needs some work!
Here you can see how we build the feet for our frame.
First, we built wooden forms.
Here, we receive an explanation about what is going to happen next.
I'm an expert in my field but I wouldn't be where I am without those who've helped me along the way. That's why I love connecting with like-minded people and using my passion and skills to make a difference.
Then, we had to mix concrete!
Which was then filled into the forms. Now the feet only have to dry!
Two days later, we opened the form to check on our results.
Here you might briefly introduce yourself and explain what you do. What makes you unique, and how can you help your customers? You don't have to write a lot. It's actually a good idea to keep your text short, since most people don't read very much on a screen.
This is us filling the forms.
Our first exchange week has started!
From November 17th until November 24th the students from Maribor are visiting Hamburg. We started with our work on Monday - check it out:
After picking up our guests from the airport yesterday, we started working right away! Okay, there was a little welcoming ceremony in the beginning but afterwards we started building the solar panels for Hamburg.
Here you can see us doing some team building activities.
This one is called "The Floor is Lava".
... and it requires a lot of balance!
The other team is planning how to transport a little ball into a box using only some pieces of cut rainwater gutters.
This task was really challenging, cutting through steel is not easily done!
Looks like they got a bit further!
Meanwhile: the other group learns something about how solar energy actually works!
Building the pedestals for the solar plant. Inside these boxes we put concrete. Dues to string winds, the feet of our solar plant need to be heavy and stable.
Here you can se how we build the frame for our solar power plant.
We also need to drill holes into the steel.
There comes the concrete - of course we need to mix it first!
Meanwhile, people are still sawing...
Our first meeting in September - let's get started!
In September, we met for the first time in order to plan the first exchange week here in Hamburg in the following November. We collected some ideas and discussed the most important aspects of an exchange week and of hosting an exchange student.